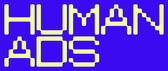 Our research is sometimes picked up by content creators, in particular commentary channels on YouTube. This shows a novel way for academic research to engage with a broader audience. Here we log all the videos we're aware of where our researchers are mentioned.
2023
BBC Sounds, discussion relating to YouTuber Kai Cenat's riot in NYC (5-08-2023), https://www.bbc.co.uk/sounds/play/m001pdyy
Al Jazeera Newshour, discussion on the AI safety watermark planned by seven US tech companies together with the US government, https://mediaview.aljazeera.com/video/MfKMaYxWlH
A viral TikTok jewelry scam is sucking in customers with 'revenge' videos by creators who say they too were tricked - Business Insider (04-07-2023), https://www.insider.com/trugala-tiktok-jewelry-scam-fools-customers-with-revenge-videos-2023-6
How the Shein Brand Trip Became a Disaster for a Group of Influencers - TIME (29-06-2023), https://time.com/6290735/shein-influencer-brand-trip/
TikTokers on Tarte Cosmetics' Latest Excursion Pulled Back the Curtain on Influencer Brand Trips - TIME (16-05-2023), https://time.com/6279894/tarte-brand-trips-influencer-marketing/
France Is Cracking Down on the Influencer Industry - TIME (08-05-2023), https://time.com/6277524/france-influencer-marketing-regulation-social/
Twitter's Verification Fiasco May End in Court - WIRED (26-04-2023), https://www.wired.co.uk/article/twitters-verification-fiasco-may-end-in-court
Lose some, win some - Business Insider (19-04-2023), https://www.insider.com/dietbet-app-influencers-taking-cut-eating-disorders-lexi-reed-2023-03
A YouTube stage mom faces abuse allegations from 11 teens in court case - NBC News (16-04-2023), https://www.nbcnews.com/pop-culture/celebrity/piper-rockelle-mom-trial-court-abuse-allegations-tiffany-smith-rcna77228
Our expertise is often relied upon in mainstream media, in particular TV and (online) newspapers. Here's an overview of all the commentary our researchers gave on media stories.