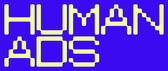 HOW THE BETTERHELP SCANDAL CHANGED OUR PERSPECTIVE ON INFLUENCER RESPONSIBILITY
Guest post by Florian Bachman & Nahomi Deltombe
Part 1: Introduction
The global spend on Influencer marketing is expected to reach $15 Billions by 2022, and naturally, brands have grasped how influential social media could be in their marketing campaign. Influencer marketing has grown exponentially, leaving more traditional advertising methods such as print marketing, far behind.[1] Partnerships between brands and influencers relate to very varied fields: beauty, nutrition, sports and more recently, mental health. Betterhelp is an app which describes itself as "making professional counseling accessible, affordable, convenient." The service gained popularity following its partnership with YouTubers such as Philip DeFranco and Shane Dawson. However, brand deals in the mental health sphere are prone to heated backlash, and the app quickly found itself in a controversy. Indeed, users of the app filed complaints alleging discrepancies between BetterHelp's claims and practices. These widely spread complaints reached the online world and led content creators to cease their partnerships with the app.The BetterHelp case is just further proof that the ability to influence knows no bound – even when it comes to mental health.Despite the explanations of BetterHelp's founder, the online community now remains very suspicious of the platform. Additionally, the scandal brought into light the ethical responsibilities of influencers when advertising goods or services. Is the perspective of a juicy partnership worth risking the mental health of your millions (of sometimes extremely young) followers?
Part 2: Who is BetterHelp?
First, we will let BetterHelp explain its own concept, the platform advertises itself as an e-counselling provider and describes its mission as "making professional counselling accessible, affordable, convenient – so anyone who struggles with life's challenges can get help, anytime, anywhere."[2] E-Counselling, also known as e-therapy or online therapy, describes platforms that provide mental health services through the various means of online communication such as e-mail, text messaging, video conferencing software or online chats. Over the last few years, extensive growth in the e-counselling sector could be seen and has, despite various other ramifications, led to a need for information and guidelines for customers of such services.[3] Due to these needs, the International Society for Mental Health Online was founded, an international organisation that aims to research the effectiveness of online mental health services and clarify licensing processes and therapy guidelines.[4]There are numerous reasons why online therapy tends to be increasingly popular in modern society. Many patients have shown a "high level of satisfaction" with treatment through video conferencing software, as was analysed by the World Journal of Psychiatry.[5] Furthermore, online mental health services have, undoubtedly, some convenient advantages over traditional therapy. First, it is much easier for many people, especially in rural areas, to access online services than to contact a licensed therapist. Additionally, such services are often more affordable and can be quickly cancelled at any time. Lastly, as mental health issues, to some extent, remain to be stigmatised in some parts of society, some patients might feel more comfortable to communicate anonymously with a therapist over the internet than talk to a licensed therapist in person. Despite several individual criticisms that have been levelled against some specific online mental health providers, as will be explained more in detail; subsequently, there are still some major concerns regarding the effectiveness of such services. Even though online therapy might be more affordable than traditional therapy, it is mostly not covered by insurance companies. Also, despite feeling more anonymous when communicating with a therapist over the internet, as with almost every aspect of the internet there remain some extensive privacy issues which are especially problematic considering that confidentiality is arguably one of the most critical aspects of therapy. However, the most pressing issue is that, according to experts in the field, online therapy is not a proper treatment for more severe mental health problems, especially in emergencies, where it is difficult for the therapist to provide direct assistance to the user. Lastly, as there are different licensing requirements for therapists and treatment guidelines worldwide, the issue is not only a medical but also a legal one. The question remains which licensing procedure or which law applies remains, as a user could, generally, be treated by a therapist from all around the world.However, to understand the controversy around BetterHelp, it is helpful to understand how the service works. Generally, a user first has to fill in a questionnaire, including personal details relating to his life, problems, and preferences regarding his treatment. Afterwards, BetterHelp automatically matches a "licensed" therapist out of its network and connects it to the user. Therefore, BetterHelp does not provide the mental health service itself but merely links the user with a professional. After a user is matched with a therapist, the choice of communication is left to the user and includes communication by message, chat, phone or video. Through the messaging function, the user can, in theory, communicate with the therapist at any time and expect a quick response.Additionally, the user can also schedule live sessions with his therapist over a simple calendar function in the app.[6] In theory, BetterHelp promises that all counsellors are trained psychologists, therapists or clinical social workers with at least three years of experience. Compared to traditional therapy, BetterHelp is relatively affordable with weekly pricing of 60$ to 80$.Looking at this modern therapy approach, that might help some people; the question is allowed what the public controversy around BetterHelp's practices is about? Once again, the devil is in the details, in this case, BetterHelp's terms of services. Initially, the company's terms of services stated that the company could not guarantee a professional therapist. It only connects the user with a therapist, who, in theory, should be licensed to be included in BetterHelp's network. This, however, cannot be promised by the platform. Another problem is that it is not easy to authenticate that the person on the other side of your web-based communication is really a trained therapist. This responsibility was, in the original terms of services, shifted by BetterHelp to the user itself.[7]Additionally, over 80 users had filed complaints about BetterHelp with the Better Business Bureau, an NGO aimed at holding business accountable for certain bad practices.[8] Some of the allegations included that the users were charged with excessive fees and that the assigned counsellors tend to be unresponsive, unhelpful or, in some extreme cases, refused treatment.
Part 3: Influencers and advertising of the BetterHelp platform - BetterHelp's marketing strategy and influencers
A huge part of Betterhelp's advertising strategy has been the use of influencer marketing. Their campaigns have now expanded over several social media platforms such as YouTube or Instagram. Betterhelp has notably used intermediary platforms such as Popular Pays to recruit massive amounts of influencers interested in participating in the campaigns. Thus, Betterhelp has offered brand partnerships to influencers amongst the biggest on social media: Shane Dawson and Philip DeFranco have posted very "personal videos" about their struggles with mental health and encouraging their followers to seek help. At the end of the video, the Youtubers proceeded to promote the BetterHelp services, this included affiliate links which reportedly earned them money for every subscription contracted by one of their fans. Affiliate linksAffiliate links are the equivalent of a retail clerk earning a commission for the sales they close, but in a digital way. These links have become a source of serious income for influencers as they earn commission payment on the clicks or sales driven on behalf of the brand. Influencers simply have to use trackable links which count how many clicks or sales were made. Brands mostly set up an affiliate program to collaborate with influencers which monitors the clicks and sales generated by the influencer, which determines the payment due after all sales are closed. Affiliate links can be highly lucrative, especially for those with a large following but brands require a fully closed sale before any commission payment (after the return/exchange window), moreover, there is often a minimum payment threshold in order to receive earnings (typically set at $100). Some influencers may make a full-time income by using affiliate links on their accounts. This business model is extremely profitable for content creators because these links can be shared as much as a regular link with the added bonus of a commission payment. Additionally, there are generally no contractual obligations for how to share affiliate links, so content is highly personalised for each influencer. However, due to scandals and recent legal changes, it is important to appropriately disclose affiliate links. Most influencers comply by fear of backlash and include a clearly visible hashtag (#ad) to disclose that the links are affiliate. Even though affiliate links have become very common in the world of influencers, in the case of BetterHelp, Youtubers have slowly become more cautious to partner up with the platform after more and more unsatisfied customers started voicing out concerns. Moreover, some youtubers even retracted their stance or began calling out those who partnered up with the app. This included one of YouTube's giants, PewDiePie, declaring that: "BetterHelp turns out to be … even worse than what I thought". The channel Memeology released a nine-part series on the scandal in which multiple evidence of the platform being shady are exposed Part 4: The controversyA. Ethical questionsA lot of youtubers post about mental health issues, YouTube fatigue, burn-out, etc. then go on to promote a mental health website. This includes Shane Dawson who is doing a series on Jake Paul and brought on a therapist to talk about it. She's been found on multiple channels that promote BetterHelp. The allegation is that some of these mental health problems are fake or over exaggerated and that they are using mental health to promote a site.A big thing that started is that many people who signed up for BetterHelp didn't realize the payment plans they purchased pulled the entire fee at the start, so they thought they were getting scammed. Many people were complaining that the therapists were being unresponsive or unhelpful and some people alleged that after filling out the BetterHelp forms, BetterHelp told them to go somewhere else.According to Memeology and others who looked into it, BetterHelp can record your conversations with your therapist and sell the data it collects on you. There is an option to opt out, but you have to opt out, otherwise they'll take the info B. Legal consequencesOf course, the BetterHelp dilemma is not only raising ethical questions but can also lead to interesting legal debates. Having in mind that BetterHelp heavily relies on affiliate marketing, it is, obviously, of utmost importance for the respective influencers to adhere to the relevant regulations in their jurisdiction. This is especially important, as affiliate marketing is increasingly restricted in several jurisdictions. In the UK, for example, the Code of Non-broadcast Advertising, Sales Promotion and Direct Marketing (CAP Code), requires that an influencer who promotes a particular product and thus acts as the marketer is clearly identifiable as such and does not falsely act as a consumer of the product. In the CAP Code, it is expressly written that when "individuals are acting outside of their business purposes or [..] fail to identify a commercial intent behind a social media post" this could potentially violate the law and constitute an unfair commercial practice.[9] Of course, this requirement is in line with the general stance taken by various jurisdictions today that advertisement has to be identifiable as such. While it might be easy to recognise the commercial intent behind certain posts on Instagram, Facebook etc., the cases are not always as clear cut when it comes to longer videos. This is especially the case when the concerned video is published by a beloved YouTuber who can easily mix personal details of his life with commercially driven information on certain services he or she uses. In those instances, it might be more difficult for the followers to distinguish between a service or product that the YouTuber actually believes in or the ones for which he is actively advertising.However, such disclosure requirements as a form of consumer protection do not only exist in the UK but also, for example, in the United States, where BetterHelp is actively promoting their service. The Federal Trade Commission only recently updated its endorsement guidelines to ensure that social media posts with commercial intent are properly labelled by both the content creator, as well as by the relevant business partner.[10]In relation to BetterHelp, or similar e-therapy services, this is potentially problematic. When a YouTuber, as has repeatedly happened, talks about his own mental health problems and how he feels better after having subscribed to BetterHelp and having used their services, he acts like an ordinary consumer. If such an influencer does not adequately disclose his commercial partnership with the business, this would be misleading. Part 5: Concluding remarksAs we have explored, mental health has become a very lucrative business for influencer marketing. However, many still (rightfully) argue that mental health shouldn't be promoted by social media stars. The recent BetterHelp scandal in which a widely advertised online counseling app was uncovered to be less reliable than it was promoted, shed light on the consequences of influencers promoting services without tending to the quality of it. Influencers who used affiliate links to the BetterHelp app were accused of capitalizing on their followers' mental health, as they earned a commission for every subscription to the therapy services. The importance of mental health should never be undermined, and the power of influencer marketing should be used to promote healthy, reliable options for people. Unfortunately, the BetterHelp situation is just an indicator of a wider issue: influencers promoting goods or services for their own financial prospects.Thus, one question that should be asked is how to regulate products which can or should actually be promoted by Influencers. In particular, the severity of mental health diseases' impact should demand a due diligence obligation on social media outlets that host creative content, aimed at promoting services that monetise these issues. At least such duties would make sense until the effectiveness of comparable e-therapy providers is proven beyond a reasonable doubt, and they are freed from the criticism that is currently levelled against them. This leads us to a bigger yet still unanswered question: Do influencers have a responsibility towards their following when promoting products or brands? Follow us on Instagram @influencerlaw to find answers 😉
[1] https://www.businessinsider.com/influencer-marketing-report?r=DE&IR=T
[2] https://www.betterhelp.com/about/
[3] https://www.verywellmind.com/what-is-online-therapy-2795752
[5] Chakrabarti S. Usefulness of telepsychiatry: A critical evaluation of videoconferencing-based approaches. World J Psychiatry. 2015; 5 (3): 286-304.
[6] https://www.betterhelp.com
[7] https://www.polygon.com/2018/10/4/17932862/betterhelp-app-youtube-sponsorship-controversy-explained
[8] https://www.theatlantic.com/technology/archive/2018/10/youtube-stars-accused-of-profiting-off-depression-betterhelp-shane-dawson-phillip-defranco-elle-mills/57280
[9] https://www.asa.org.uk/uploads/assets/uploaded/3af39c72-76e1-4a59-b2b47e81a034cd1d.pdf
[10] https://www.ftc.gov/tips-advice/business-center/guidance/ftcs-endorsement-guides-what-people-are-asking