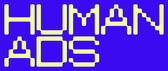 Giveaways on Social Media: Are they Effective
Blog post by Anaya Jethani
Are you the type of person who is intrigued or tempted to enter a giveaway on social media, or are you someone who is skeptical of a giveaway and refrain from entering one. Are they real, can they be trusted, is there a real chance of winning? It seems deceiving to imagine that you can win $1,000 simply by tagging a friend in the comment section of an Instagram post doesn't it? Yet while there are some giveaways that are scams, there are also some giveaways that are very much real. Popular brands such as Sephora or HydroFlask are known to lure customers by hosting giveaways on Instagram throughout the year with a surplus of prizes: $200 gift cards, popular makeup sets, water bottles, etc.
Brands tend to collaborate with influencers or other brands to give more visibility to their giveaways and when they collaborate, they tend to offer better prizes as a collective. An example of this is a giveaway hosted by five brands: Girlfriend Collective, Tarte Cosmetics, L*Space, BALA, and SUJA. These five brands gave away prizes worth $7,000 to one winner. This appreciable prize led to more than 8,000 comments on the post. But are those 8,000+ comments really worth $7,000? It seems like a huge success for the consumer that wins but how does it benefit the company?
There are multiple factors to consider, one being the business type and what outcomes different businesses are looking for. Giveaways are used by a variety of business types - from small start-ups to well-established, multinational companies - and are used for different reasons. With regards to small start-ups, giveaways are mainly used to attract prospective consumers and to reach new audiences. They may also be used to collect data on target audiences. With an incentive involved, people are more likely to provide a business with their contact information for uses such as email lists. With regards to already wider-known businesses, giveaways are mainly used to continue successful engagement from existing customers. It is less about reaching new audiences and consumers, but instead about continuing to build trust and loyalty between the company and customer. This is also a similar reason for local businesses that create giveaways. Common local businesses that use giveaways to continue successful engagement from a community include spas, restaurants, and hair salons.
Another factor is the rules to enter a giveaway. The following tend to be three common giveaway rules: to follow the account, to like the post, and to comment on the post. People may be required to comment their favorite product from the brand, input their favorite emoji, or tag a friend. Many businesses usually require a person to tag a friend in the comments as it leads to more exposure of the giveaway and the business itself. This is because these people are introducing new potential customers to the business. Other rules to enter a giveaway that are less common include to repost the post on an Instagram story or to tag the Instagram username on an Instagram story. Bonus entries may also be offered through other requirements; the most common bonus entry is through tagging an additional friend.
A third factor to note is the timing of giveaways. Are they done at random times or special occasions? How often are they created? Some businesses will choose to host a giveaway during special occasions, such as Halloween or Christmas, or during the preparation of upcoming seasons, such as winter or summer. This can be seen through the number of posts associated with different hashtags: 444,000 posts under #christmasgiveaway, 82,300 posts under #summergiveaway, and 69,100 posts under #halloweengiveaway. However, other businesses will introduce giveaways randomly and not associated with special occasions throughout the year.
It is entirely up to businesses on how often they want to host giveaways. There are some reputable brands such as Ulta Beauty and Yes to that host giveaways multiple times a month. Meanwhile, other brands such as Fabletics will arrange giveaways sporadically and only a few times a year. The options are endless and depend on a brand's intended defined outcome - as in, what do they want to accomplish and what metrics do they care about after hosting a giveaway?
It is difficult to determine how successful giveaways are for businesses. However, for some brands it has proven to be successful. For example, in a case study of Coconut Bowls' giveaway, a Shopify eCommerce store that handcrafts natural products from waste, the goal was to "generate emails, social awareness, engagement and sales." The giveaway cost less than $1,000 and generated significant results, including 41,280 new emails, 37,703 new followers, and 15,536 social shares. In another case study, on KnivesShipFree's Contest, a business that sells different types of knives, results proved that giveaways can be successful. After three months, KnivesShipFree was able to add 5,000 new emails to their email list and make $10,118 in sales, with $4,373 coming from first-time sales. Ultimately, giveaways can be successful if they are done correctly. Thus, if you're a business, try a giveaway and see if it helps your brand! And if you're a consumer, try to enter one and see if you can win great prizes!
Sources:
https://rafflepress.com/do-giveaways-increase-sales/
https://vyper.ai/blog/instagram-giveaway-case-study-collect-37k-followers-41k-emails-15k-shares/
https://thekrazycouponlady.com/tips/money/win-giveaways-on-instagram
https://www.bloomads.com/blog/the-benefits-of-contests-and-giveaway/
https://brands.joinstatus.com/examples-of-instagram-giveaways